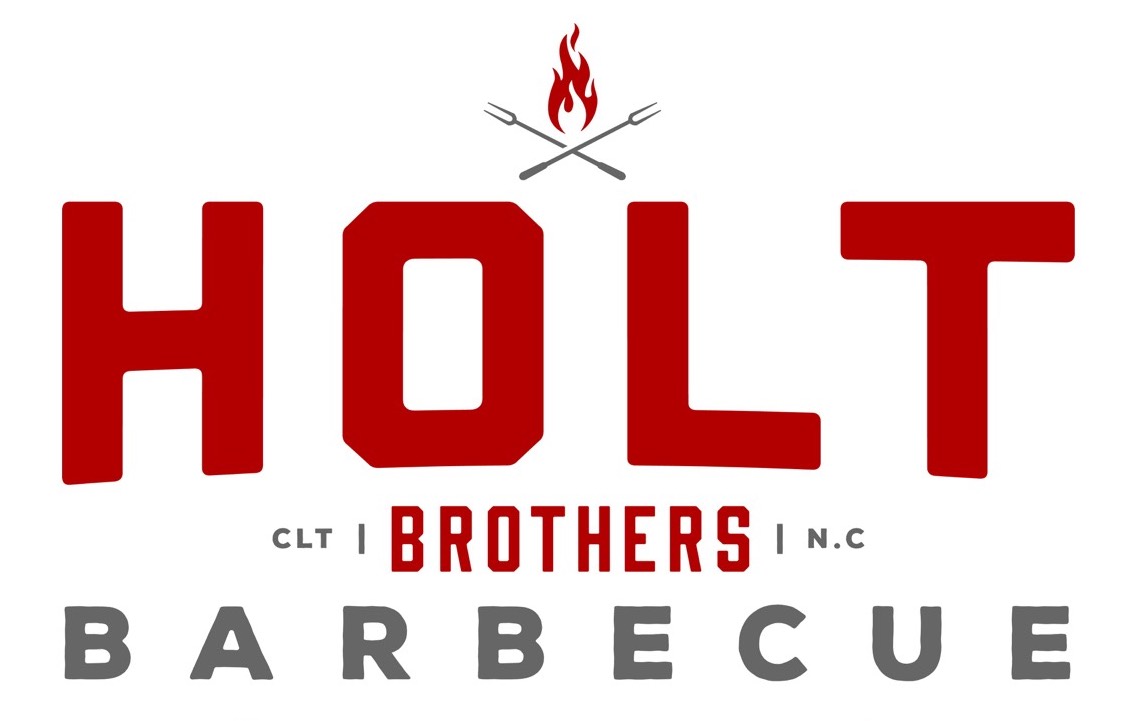 Holt Brothers BBQ is a competition BBQ team consisting of Justin and Patrick Holt, located in the Charlotte area in the Piedmont of North Carolina. We were raised on years of learning the art of slow and low pit cooked pork shoulders over naturally cured pecan and hickory from our late father, who tended pits and made a top secret sauce (still protected to this day), during quarterly fundraisers for the volunteer fire department he was a long time member of in Badin, NC. The members took tremendous pride in their art, and the smell of the pecan/hickory smoke blended with the cold fall or warm summer nighttime air still takes both of us back to those wonderful weekends. We both cherish and revere those skills our late father instilled and passed down to us and are taking that passion to the competition circuit to honor his memory, and show the big boys these Carolina brothers are here to win!
Proudly representing:
2021 Was a Great Season!
Top tens twice this year in ribs, one top 5.
Top tens 4 times this year in pork, twice in KCBS and twice in SCBA.
Finally got another top 10 call in Brisket after a 2 year drought!
We even got in top 20 out of 70 + SCA teams in TN!
Our proudest moment was 8th chicken in Greenwood (90+ teams)!
We look forward to seeing everyone in 2022
2021 season wrap:
KCBS Contests: 7
SCBA Contests: 2
SCA Contests: 2
DALs: 1
Miles driven: ~3200
Mt Dews drank: 1200
Burnt chicken thighs: 8
Thunderstorms: 9
Wrong turns: 2
2022 Season (so far...)
March 5/6 - Little Mountain Pigskin Cookoff - (SCBA)
March 11/12 - Doko Ribfest - Blythewood SC (SBN)
March 18/19 - King of the Farm - Iron Station NC (KCBS)
March 24/25 - New London NC (private event)
April 22/23 - Clover SC (SCBA)
April 29/30 - Rock Hill SC (SCBA)
May 6/7 - Irmo SC (SCBA)
May 13/14/15 - Jiggy w/ the Piggy (Double) - Kannapolis NC (KCBS)
May 21 - Pigmasters Steak Challenge - Rutherford College NC (SCA)
June 10/11 - Little Mountain SC (SCBA)
June 25 - The Lodge - Kingsport TN (SCA)
July ?? - Greenwood SC (KCBS)
August 11/12 - Black Mountain NC (KCBS)
September 9/10 - Union SC (SCBA)
September 16/17 - Mauldin SC (SCBA)
September 23/24 - Pigmaster's Challenge - Rutherford College NC (KCBS)
October ?? - Waxhaw (KCBS)
October 7/8 - Greenville SC (SCBA)
or
October 7/8 - Ridge Spring SC (SCBA)
October 15 - Steak & Bake (Double) - Charlotte! (SCA)
October 21/22 - Jackson SC (SCBA)
October 28/29/30 - Shelby (KCBS)
November 19 - Camden SC (SCBA)