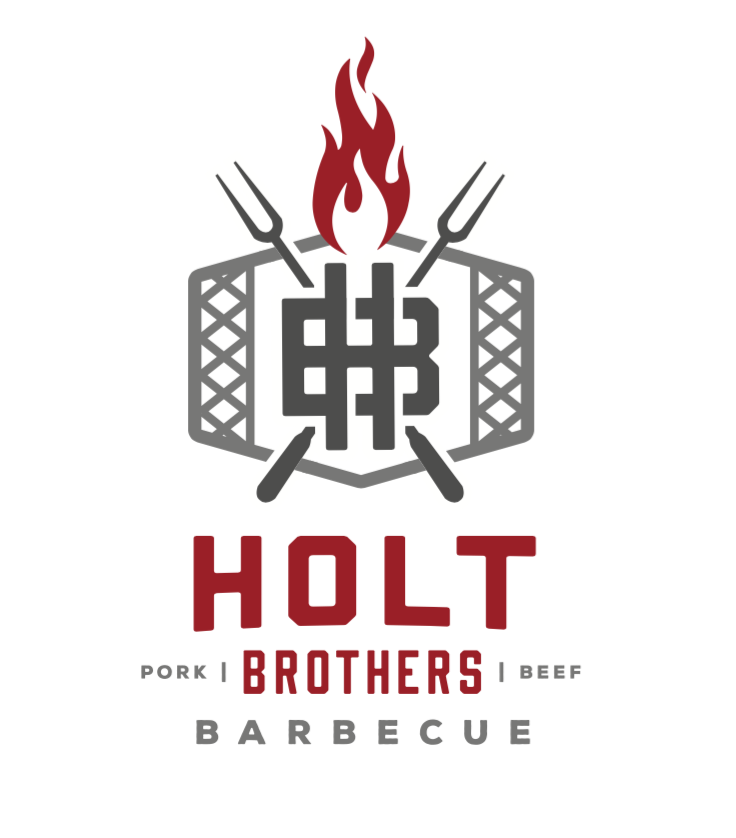 Holt Brothers Barbeque
Holt Brothers BBQ is a KCBS competition BBQ team consisting of Justin and Patrick Holt, located in the Charlotte area in the Piedmont of North Carolina. We were raised on years of learning the art of slow and low pit cooked pork shoulders over naturally cured pecan and hickory from our late father, who tended pits and made a top secret sauce (still protected to this day), during quarterly fundraisers for the volunteer fire department he was a long time member of in Badin, NC. The members took tremendous pride in their art, and the smell of the pecan/hickory smoke blended with the cold fall or warm summer nighttime air still takes both of us back to those wonderful weekends. We both cherish and revere those skills our late father instilled and passed down to us and are taking that passion to the competition circuit to honor his memory, and show the big boys these Carolina brothers are here to win! Follow along with us as we journey to several competitions in 2018 and beyond!
Proudly representing:
2018 Competition Schedule
March 2/3 - Holy Smokes
Albemarle NC
(Backyard, Independent, Ribs and Butts only)



March 30/31 - Ba Ba Brew Festival - Harrsiburg NC
Charlotte NC
(Independent, Ribs and Butts only)



May 4/5 - Jiggy with the Piggy
Kannapolis NC
(KCBS Pro, all categories and secondaries)



May 26 - KCBS Demo at Cabela's
Ft. Mill SC
(In conjunction with the Bass Pro Get Outdoors event)



Sept 21/22 - Butts and Beans Challenge
Newton NC
(KCBS Pro, all categories)



Oct 12/13 - Grillin & Chillin BBQ Cook Off
Waxhaw NC
(KCBS Pro, all categories)



Nov 9/10 - (Tentative) Polar Pig
Concord NC
(KCBS Pro, all categories)



Full Website Coming soon.